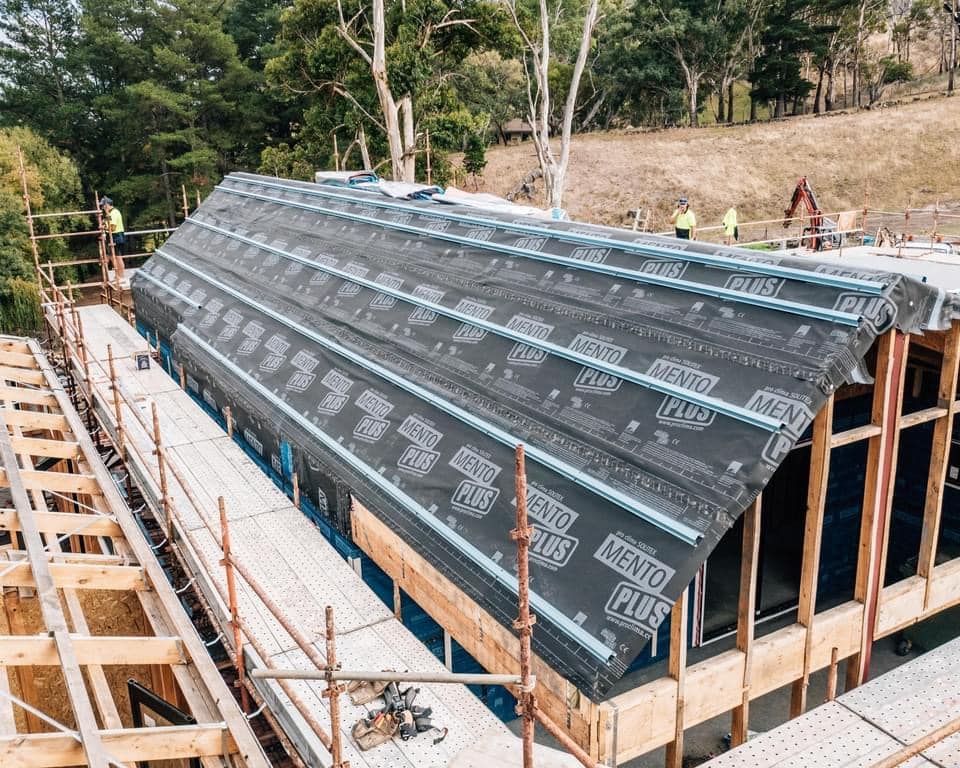 6 keys to having a truly green home.
Almost everyone today drinks filtered water, yet little consideration is given to the air quality inside our homes.
High performance windows, with a carefully designed and well insulated building envelope, keep uncomfortable outside air seperate from the indoor living air.
A true green home, controls the air by having a high performance home envelope  wrap, coupled with a filtered air system, requiring less energy to heat or cool your home. No more mould, no more pollen.
Nuovo Homes can help you on your green building journey – high performance, energy efficient future ready homes. Here are our 6 keys to building an Energy Efficient Green home.
The overall aim of a green home is to not loose any conditioned air.
The 6 steps to having a truly eco/green home in Adelaide with a climate zone 5 and 6 in South Australia are
1
The weakest most venerable point in any home is the window and door system. Majority of conditioned air loss comes from the window and door system used in your home. Windows must be high performance with zero to as small an air leak percentage number as possible. This means they also have a low U value and as a minimum, double glazed glass. High performance windows can cost triple standard windows. In my opinion if you are not going for passive house standard, there are a number of good options on the market. These windows may have small amounts of leakage but will still preform to a reasonable standard. Passive house windows with 0 percent air leakage come at a considerable cost, but worth it if you have the budget.
2
The building will need a high performance wrap that is classed as a vapour barrier and is installed sealing all air penetrations.  We have used Proclima. For Air sealing we installed an internal wrap called Intello as well as the Solitex Extansa external wrap from Proclima.
Another advantage of building a building well sealed wrapped envelope is, no insects will be able to live inside the wall cavity. No spiders, no cockroaches. An air tight building has no space for unwanted critters to crawl around in.
It takes considerable effort and time to re think how the construction sequence should proceed to build an air tight building. From the moment frames are built, all gaps are thought about. We install gasket on wall joins and under rafter wall plate connections.
3
Heating and cooling, hydronic in slab heating and cooling. For every 1kw of energy used to heat in a hydronic system, you get 3Kw of energy output. This adds a large saving to your heating and cooling bills in the operation of the home. Hydronic in slab heating moves hot or cold water through pipes in the concrete creating radiant heat or cool. Typically ducted air conditioning is not used on eco builds. Most people would opt for a wall split. Ducted air conditions can create large holes in the insulation envelope.
4
Insulation batts, install higher R Values, make sure that you have the required wall and roof thickness needed for the batt R thickness to work effectively.
We made sure in our design that the rafter space has 300mm of space for R5 batts. You could also if the budget allowed build thicker walls to 190mm in thickness and increase the wall insulation R value. Insulation batts in order to work effectively need to be continuous and not have holes or missing points through the envelope. What we are trying to achieve is a similar theory to a thermos, or esky.
If you place boiling water into a Thermos and keep the lid on, it will stay hot for its recommended timeframe. If you leave the lid off, creating a hole.  The water will cool rather quickly.
5
Hvac system, Mechanical air ventilation. One of the un-intended consequences of sealing and insulating a homes, is moisture in air being trapped inside and creating mould, particularly in the Adelaide hills during winter.
By installing a Hvac system, the air quality is filtered and humidity levels balanced removing mould build up in winter. Two pipes are run to every room. An air intake and air outtake. Fresh air is brought in to each room and stale air is removed. The hvac unit separates any conditioned energy and sends it back with the fresh air. The HVAC units also have filters removing harmful contaminants.
6
Nuovo homes made some design changes, swapping typical hardwood external door frames to sealed aluminium door frames. We swapped sliding windows to awning windows to get a better seal.
It's all or nothing!
When you incorporate all these items together, you get a comfortable year round home with stable air temperatures. You must do all items as a complete system. Each element makes up a part of the building envelope, only doing part of a system will leave you open to problems. For instance if you seal the building up and have no mechanical air ventilation mould will grow very quickly. Why spend money on Proclima wrap if your windows leak like a sieve?
What products we used on our Eco Farm House Custom Home Build.
Proclima Australia wall wrap products and tapes. Solitex Exstansa, Mento plus, Intello wraps.
James Hardie cavity battens and metal top hats.
Ryloc Windows and sliding doors. Rated to Bush fire attack level 40, and a small amount of air leakage. All glass double glazed.
Velux sky light, rated to BAL 40.
Heat pumps for hot water
Rehau hydronic in slab heating
Mechanical air ventilation using the Zehnder Q350 MVHR unit.
R5 ceiling insulation pink batts, R2.5 wall insulation
We will have more great content coming out for this project where we will demonstrate the difference between traditional and our system. Follow us on Instagram for videos and updates.
If you are looking to build an energy efficient new home or extension, please contact us via the contact page.